Multiple universities to use IELTS certificate as criteria for admission
Listen to this news
00:00s
Many universities are exploring
for admission or allow candidates to
in a 3-subject group.
According to the plan for
in 2022 the
National Economics University has just announced, candidates with international English certificates can apply for the combined admission examination according to the university's own project. Qualified candidates need to have an international English certificate within 2 years by June 1, achieving IELTS 5.5, TOEFL ITP 500, TOEFL iBT 46 or TOEIC (4 skills L&R 785, S 160 & W 150) or higher. 
For Foreign Trade University, it offers an examination method that combines international foreign language certificates and academic records for
or combines foreign language certificates with SAT, ACT, and A-Level. The school also considers a combination of foreign language certificates and high school graduation exam results.
At Ho Chi Minh City University of Technology and Education,
direct admission for candidates with an international IELTS score of 6.0 or higher in English and English Language Education up to 30% of the industry's target.
At Hanoi University of Science and Technology, students who have an international IELTS (academic) score of 6.0 or higher (or equivalent) are
. 
In addition to the schools that have announced their expected enrollment plans, a number of other schools also plan to consider admissions based partially on the IELTS test scores, including University of Transport, Thang Long University and Ho Chi Minh City University of Medicine and Pharmacy.  If you're considering getting an IELTS degree, there's
.
Từ vựng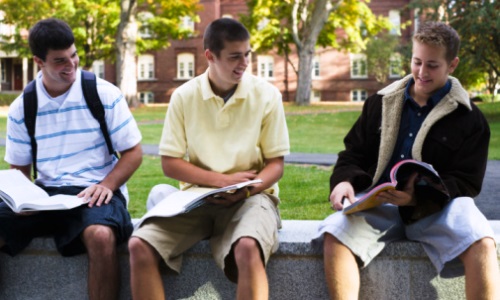 Quiz
IELTS scores can be converted to English scores in
Specialized and amateur students of FTU can be admitted via
Students with an IELTS score of 6.0 or higher can