Vietnam lose 4-0 to Australia, officially out of World Cup
Listen to this news
00:00s
Vietnam was
, while Australia needed a victory to
in Qatar and avoid a playoff. In the clash, Australia
, as Jamie Maclaren opened the scoring in the 30th minute, followed by another goal by Rogic.
Vietnam
in the second half and
. Chances did
for the men in red, but they were
, and Australia responded with two more goals in the 72nd and 76th minutes. The defeat effectively ended Vietnam's hopes of qualifying for the Qatar World Cup finals later this year.
Từ vựng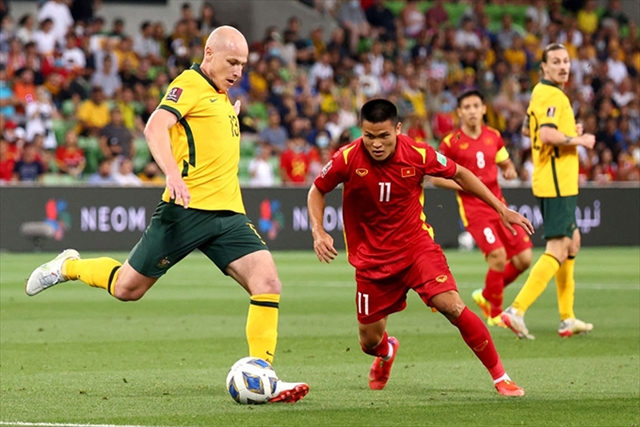 Quiz
How many points have Vietnam won in the third round?
When was the 4th goal scored?
How did Vietnam respond in the second half?