Vietnam to consider Covid-19 an endemic
According to
Pham Minh Chinh, Vietnam would "normalize" the Covid-19 outbreak and treat it as
. Chinh urged
to
against the coronavirus
during
.
According to the health ministry, the number of severe Covid-19 cases and fatalities has been decreasing, and a recent study found that 96 percent of Vietnamese were happy with the government's
. However, the ministry highlighted warnings from the WHO and other nations, stating that the pandemic would not be totally contained until 2023, given
the Omicron and other comparable variants. A draft Covid-19 prevention campaign, according to Deputy Prime Minister Vu Duc Dam, is likely to be finished and released this week. The initiative intends to reduce Covid-19 by
while the nation
. It will also reduce the amount of Covid-19 cases and fatalities.
Từ vựng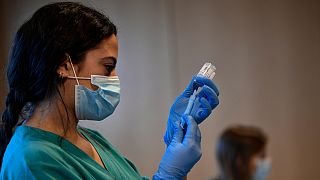 Quiz
What did the PM say during a cabinet meeting?
The draft for Covid-19 prevention will be finished and released
According to WHO, the pandemic will not be contained until