University admission in 2022: What are the new criterias?
A variety of
, apart from those based only on high school graduation test scores, have begun to arise as of 2021. However, these new approaches have only been tested in a limited number of schools, and have only been applied to a tiny portion of the school's recruiting criteria, such as interviews and
. That being said, several institutions have said that they would continue to make significant enrollment changes in 2022.
The
recently announced an enrollment strategy with several significant changes that will be implemented in 2022. The institution will use a variety of factors to evaluate the abilities of candidates under this strategy, including academics, social contributions, literary activities, essays,
, and interviews. High school grades, graduation tests,
, foreign language certifications, and international enrollment certificates can all be used to measure academic capacity. In terms of
, the score on the competence assessment exam is regarded as a significant component.
Another school which is the
only uses three main enrollment methods: direct recruitment and
; entrance examination based on test scores (high school graduation and competency assessment test of Vietnam National University Ho Chi Minh City); admission based on
. The remarkable new inclusions, according to Dr. Nguyen Tan Tran Minh Khang, the school's vice-principal, are in the form of priority admission adhering to the school's own regulations. Students who win the Vietnam Computer Science Olympiad, Open Source Software Olympiad, National ICPC Asia Programming Competition, and Road to Olympia competitions are given priority for admission to the university.
Meanwhile, many other universities have basically kept the enrollment method in 2021 for 2022. It remains to be seen as of now whether this trend will continue.
Từ vựng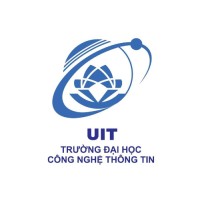 Quiz
University of Technology recently announced
The University of Information Technology's remarkable new inclusions in their existing enrollment methods are
Dr. Tan Tran Minh Khang is