International Fitness Group IELTS Listening Answers With Audio, Transcript, And Explanation
Luyện tập đề IELTS Listening Practice với International Fitness Group được lấy từ cuốn sách IELTS IELTS Trainer - Test 5 - Section 2 kèm Answer key, list từ vựng IELTS cần học trong bài đọc và Free PDF & Audio Transcript Download với trải nghiệm thi IELTS trên máy và giải thích đáp án chi tiết bằng Linearthinking
👂️ Audio and questions
The following are essential requirements for which jobs?
Write the correct letter,
A, B
or
 C.
List of Findings
willingness to travel abroad
professional qualification
Choose
FIVE
answers from the box and write the correct letter,
A-G.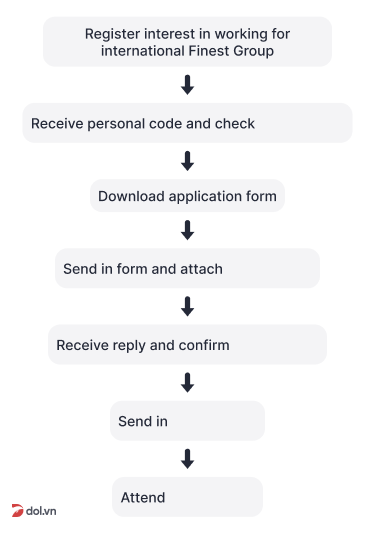 evidence of qualifications
❓ Transcript
International Fitness Group
Good morning. It's a great pleasure to be here in London and to see so many people interested in working in hotels. We in the International Finest Group of hotels are very proud of our business and we are always on the lookout for quality recruits in every department.
Now, I'm going to outline some of the areas of work where we are currently recruiting and the essential skills or qualifications for them, then I'll run through our recruitment procedure. OK?
At the moment we're looking for a number of people for administrative posts in different parts of the world and also some roles which involve a lot of travelling. One of our main business streams is hosting special events for other businesses.
If you have good communication and organisational skills with a good level of fluency in at least one European and one non-European language, I'd suggest you think about becoming part of the team which sets up these events for all our centres.
This would mean being based full-time in our London office. The work ranges from setting up small meetings a few days ahead to organising international conferences two years in advance, so there's plenty of variety. Some of the conferences we run have as many as a thousand delegates, so it's quite challenging.
Then there are some posts available for professionals in the catering field. Chefs we can find; it seems this is a popular career choice in many parts of the world as in the UK these days, in spite of the exacting standards, but people to manage catering departments need more than a love of producing quality food.
We're after really energetic and totally efficient young managers, who already have the relevant business qualifications - no training on the job here - and they must share the team's determination to make everything run smoothly at any time of the day or night.
Or, if you are the type of person who enjoys a challenge, what about becoming one of our relief housekeepers? You'll be a good people person, well organised, and supremely flexible.
As well as covering UK holidays, maternity and paternity leave, there will be times when you have to fill a key post when someone's sick, which could be anywhere in our European, Middle Eastern or Far Eastern hotels, so you must be prepared to hop on a plane at five minutes' notice.
The International Finest brand name attracts visitors from all over the world and on all kinds of business and leisure trips. Our swimming pools and gyms need to be run by people with the highest standards of customer service.
You don't have to be a great athlete, but smart appearance and a pleasant manner are necessary. A diploma in sports science would be the minimum requirement here.
Lastly, I'd just like to mention that the main London office has another vacancy. Most bookings come online, especially from the Far East for people coming to Europe.
If you have fluency and some keyboard skills in, for example, Spanish, or any Far Eastern languages, either having taken a degree ,or preferably from having lived and worked overseas.
So that's an overview of the kind of jobs, now how to get them! First of all, provided you have a UK work permit, you can go online and register an interest in working for us. By return, you'll receive a unique applicant's code, which is your personal identification number and which we'll use in all communications.
Along with that you get access to the Human Resources website, where you should make sure you understand the legal terms and conditions which apply to all our employees.
That's also where you can then download the application form - fill it in and send it back along with your CV. You'll know within 48 hours whether you're being considered as you get an automated response. Sorry if it's a bit impersonal, but at least it's quick.
Hopefully, if we like the sound of you, there will be in that automated response a list of times for an initial interview which will take place by telephone during the following week. You confirm by email which of the time slots will suit you.
Provided the interview is satisfactory, at that point we'll ask for any evidence of qualifications required, which might be your degree or diploma certificate or so on, which you have to send certified copies of, and we contact your referees.
The last thing you have to do is you come along and have a look round the International Finest Group head office, get to know some of our team in Human Resources face to face, and participate in a one-day recruitment seminar, which involves a number of group and individual activities along with other potential employees.
Then, with luck, we'll offer you a job! So, I hope you like the sound of joining our organisation. That is the end of section 2. You now have half a minute to check your answers.
🔥 Answer key (đáp án và giải thích)
Giải thích chi tiết

 Mình cần nghe điều kiện cho conference organizer
=> Biết đáp án sắp tới khi nghe " One of our main business streams is hosting special events for other businesses." (hosting =organizer và events=conference)
 Nghe tiếp có "If you have good communication and organisational skills with a good level of fluency in at least one European and one non-European language"
=> Ngoài communication and organisational skills thì yêu cầu giỏi ngoại ngữ => Đáp án đúng là A

Xem full giải thích